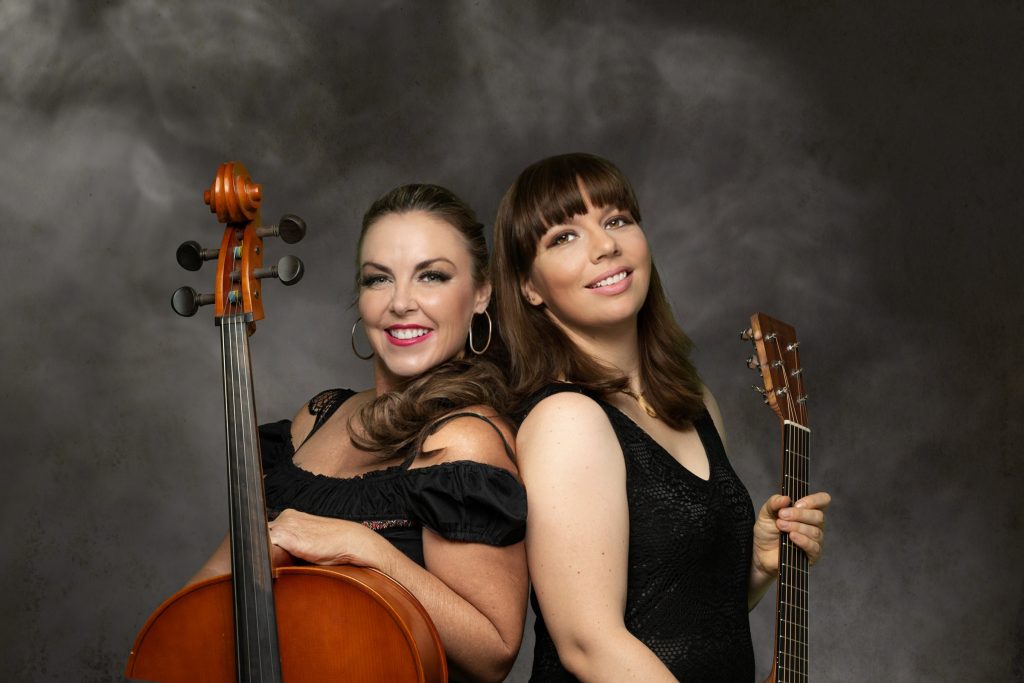 Sweetly Strung features enterprising singer-songwriter/guitarist Lisa Maps and irrepressible roaming fiddler Melinda Coles, who combine forces to bring you a blend of acoustic pop, Celtic, folk and country hits. Their repertoire spans from pub classics to traditional tunes, and their energetic performance is sure to get you up and dancing.
Lisa is a songwriter with heart – and a penchant for drama. A true storyteller, her songs are distinguished by her thoughtful and honest lyrics and characteristic theatrical delivery. Her music is tactile, intimate and grounded in folk – but with a twist. Lisa's performance credits include opening for cabaret smash The IsoLate Late Show at the Logan Entertainment Centre and appearances at Eats and Beats and Buskers by the Lake. She also hosts a regular open mic night at the Kingston Butter Factory Cultural Precinct in her home city of Logan.
Melinda brings an energy to her performance that is as captivating as it is entertaining. With Melinda's busy career as a Suzuki Strings Teacher, her involvement in local community groups and charities, and her performances with busy Irish and bluegrass bands, she lives a life surrounded by music. One of her biggest achievements was representing Australia at the 2019 Edinburgh Tattoo held in Sydney. As lead instrument, Melinda takes each performance to the next level on a journey that lifts one's spirit. No gig would be the same without Melinda's energy and enthusiasm, the roaming "Pied Piper like" fiddler.
You can view a sample setlist here.
For information on our upcoming public gigs please visit our Facebook or Instagram pages. For booking enquiries contact lisamapsmusic@gmail.com.