Black Summer (21/10/2020)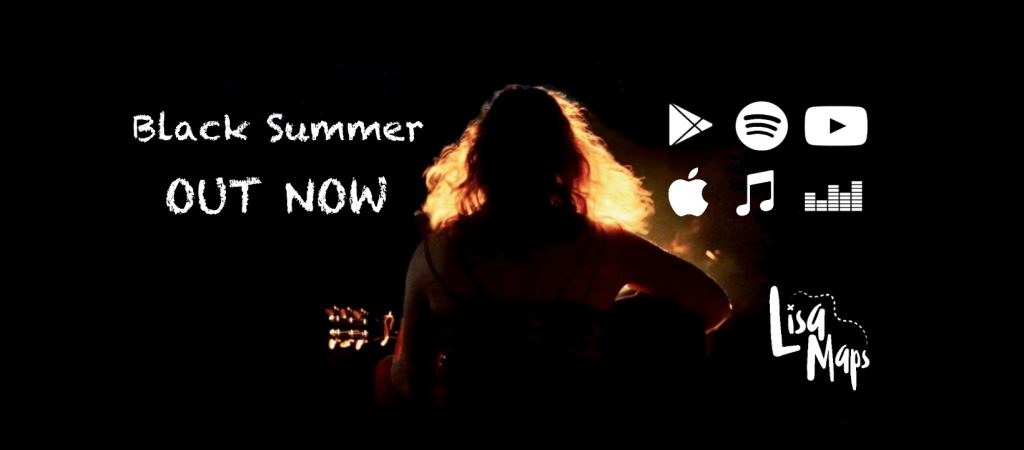 Black Summer is the third single off Brisbane-based singer-songwriter Lisa Maps's forthcoming sophomore EP. Created in her characteristic folk-pop style, the song is an emotional response to the experience of living in Canberra though Australia's Black Summer bushfire season.
Lisa's captivating vocal performance and powerful lyrics convey the grief, guilt and anxiety that the country endured over the summer. The message of the song is one that she hopes others will take on board, and she describes it as a way of keeping that experience, and its lessons, in our collective consciousness.
'As the reality of the pandemic set in, I found myself gripped by a different type of anxiety. People stopped talking about the bushfires. As we went into lockdown along with the rest of the world, we were already, collectively, beginning to forget them.'
Recorded predominantly in Lisa's home studio, the track also involved some creative solutions to the challenges of working through the covid-19 lockdown. Some of the backing vocals were sourced all the way from Berlin, provided by singer-songwriter/producer Marti Purull, who also mastered the track.
Black Summer follows on from the success of Lisa's earlier single Thoughts and Prayers, which was named track of the week by Canberra's 2XX FM earlier this year, and foreshadowed a shift in the focus of her songwriting towards more serious social and political issues. With Black Summer, Maps dials up the emotional intensity, carrying the listener away with rich vocal harmonies and rhythmic guitars that seem to echo across a devastated Australian landscape. And she promises even more with the accompanying music video, which is set to be released next month.
You can also access Black Summer on Spotify, Apple music and most other major streaming services.
Press shot: